Summer is definitely here.  This thermostat is on the front porch, in the shade at around 8:30 AM (the camera date and time are wrong in the picture).  It's breezy this morning though, so I am able to have the windows open for a bit.  It is suppose to reach 91 this afternoon, although I'm not complaining because this time last year was well into the 100's!  It's been a mild summer so far, with lots of rain.  Which has been great for the gardens of course!





Speaking of gardens, I am so excited with how well our tomatoes and peppers are doing.  They are growing like weeds and we are getting several fruit a day off them.  Here's a little roma looking just about ready to be plucked by eager little fingers (the kids LOVE picking the tomatoes).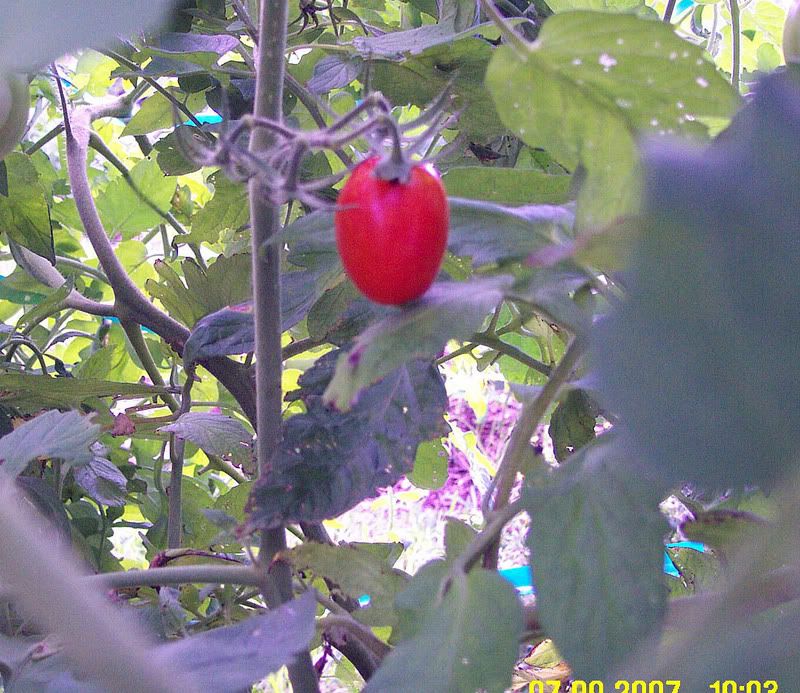 We just went to a great seed sale on Sunday at
The Natural Gardener
. I got a bunch of heirloom tomato seeds and am eager to plant at least 3 times the amount of plants we have now. We are fortunate that we can grow tomatoes in the fall here too.
Basil, green pole beans and piquin peppers are thriving too!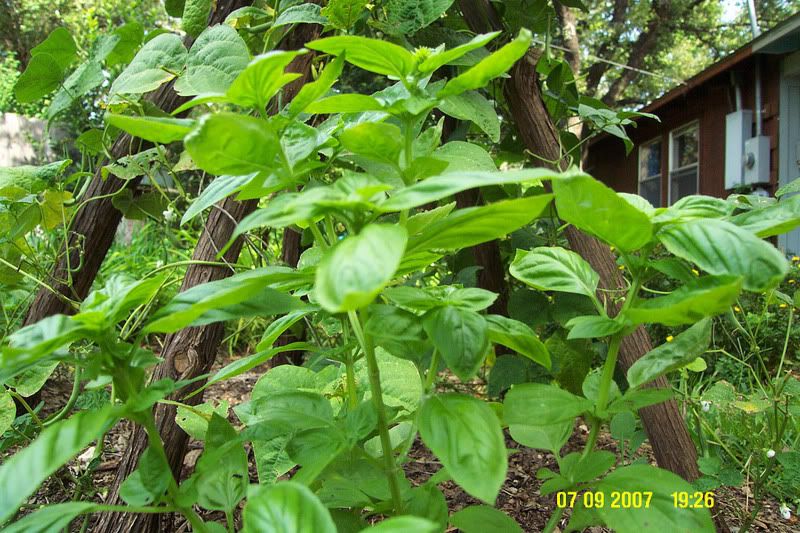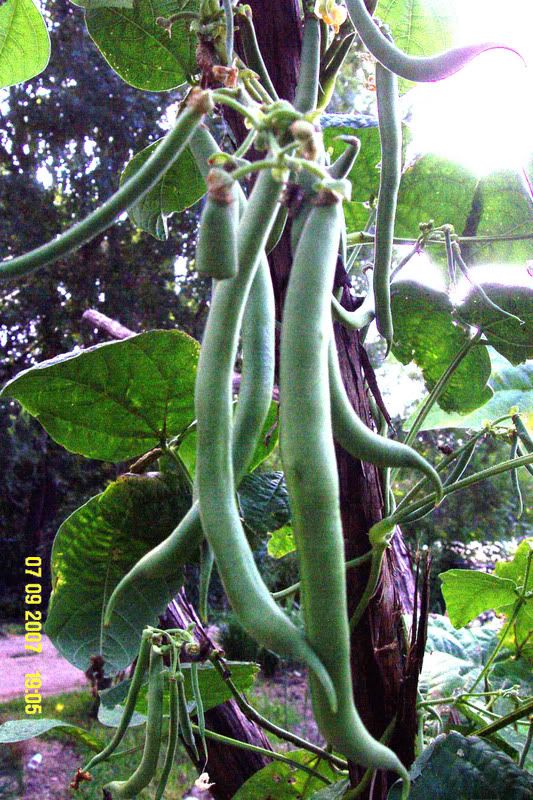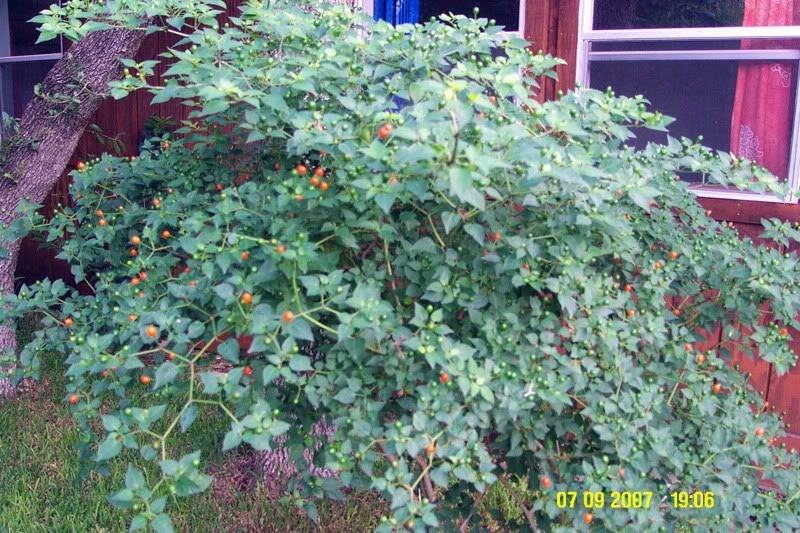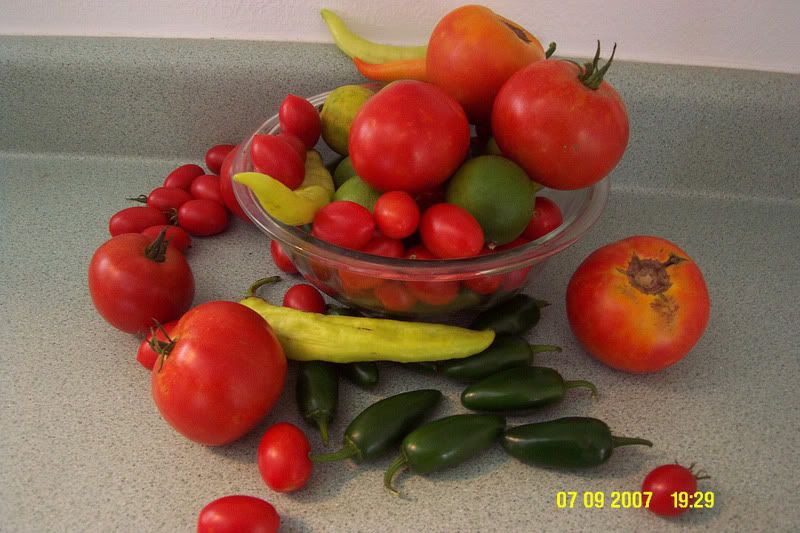 The perfect harvest for yummy summer salsa...the limes are not our's, although
I'm dying for a lime tree! Enjoy!